Hall of Fame
Recognizing outstanding Gables alumni who have demonstrated excellence in their line of
work, and have continuously shown the attributes of a Cavalier in their lives.
Gables hall of Fame
The Gables ​Hall of​ F​ame​ recognizes and honors alumni who have demonstrated excellence in their chosen fields while also continuing the legacy of CGHS by giving back to their community. The ​Hall of Fame​
will also recognize individuals who may not be CGHS graduates but have made significant contributions to the school community.
hall of fame ceremony 2021
Over the span of its 71 years, Coral Gables Senior High has produced alumni successful in careers ranging from authors to physical therapists. On Friday, November 5, 2021, a ceremony was held in the auditorium in which five alumni were inducted into the Gables Hall of Fame for their contributions to Gables and the community. The Gables tradition was revived by Friends of Gables High 12 years after the last time alumni were inducted into the Hall of Fame.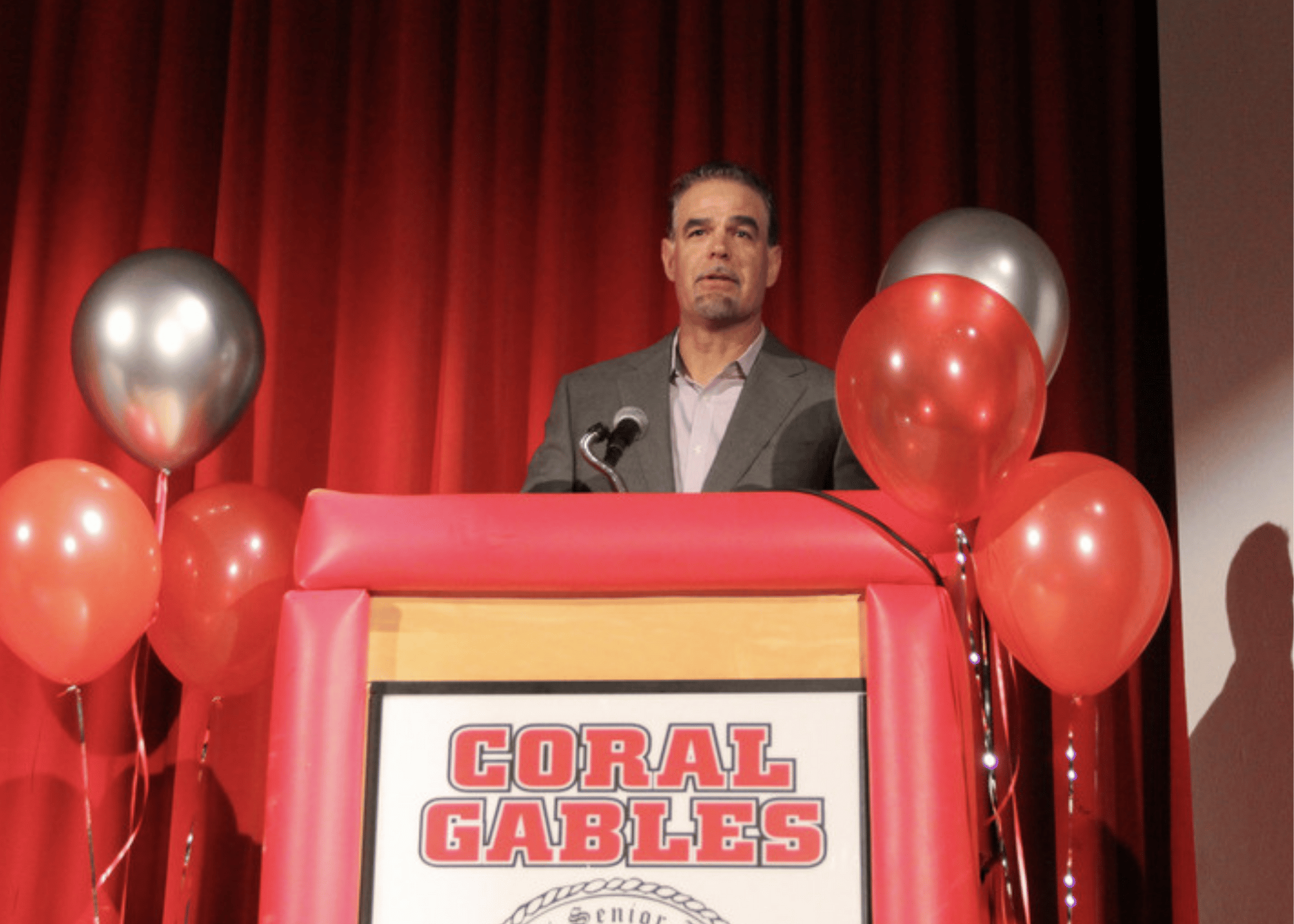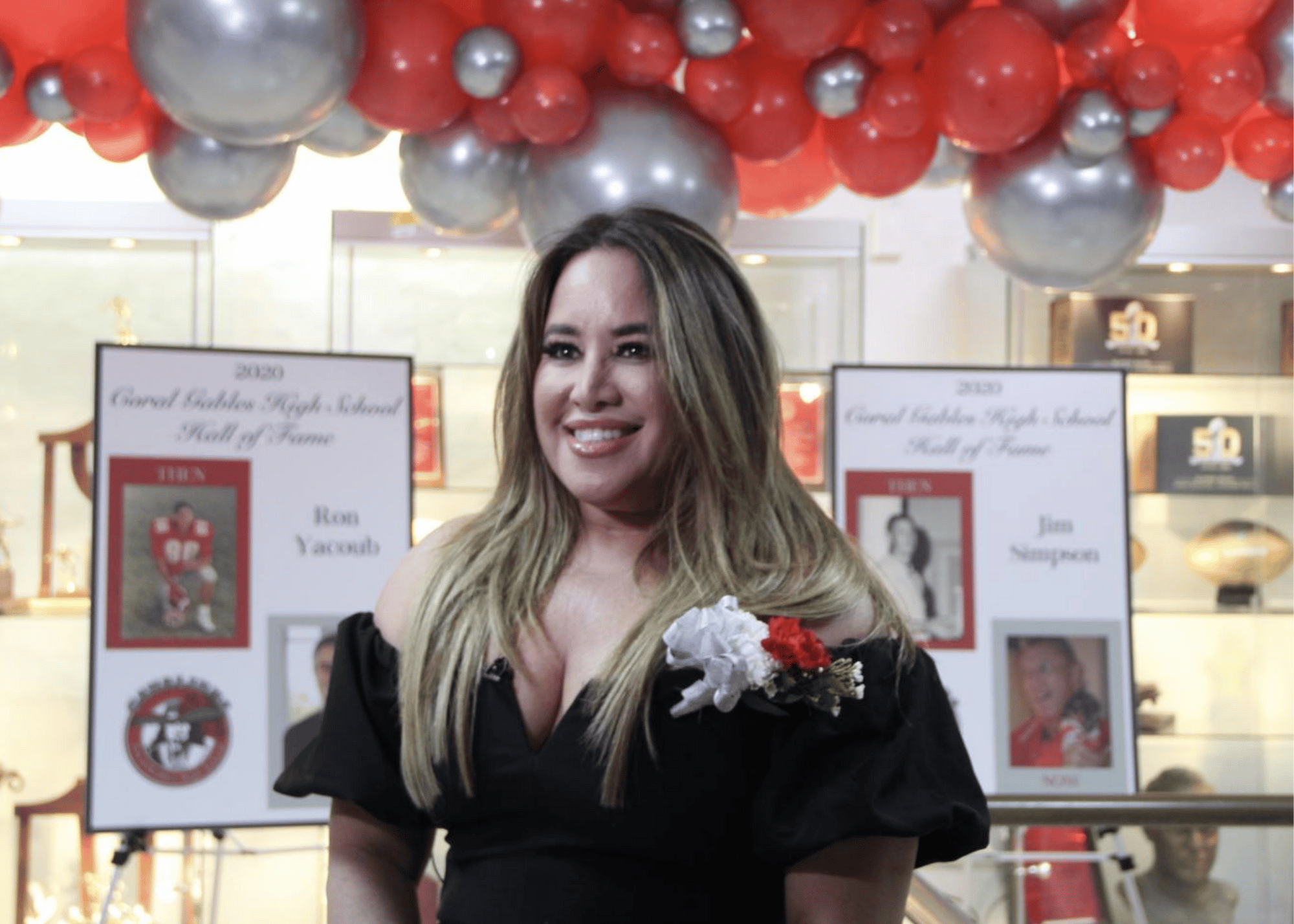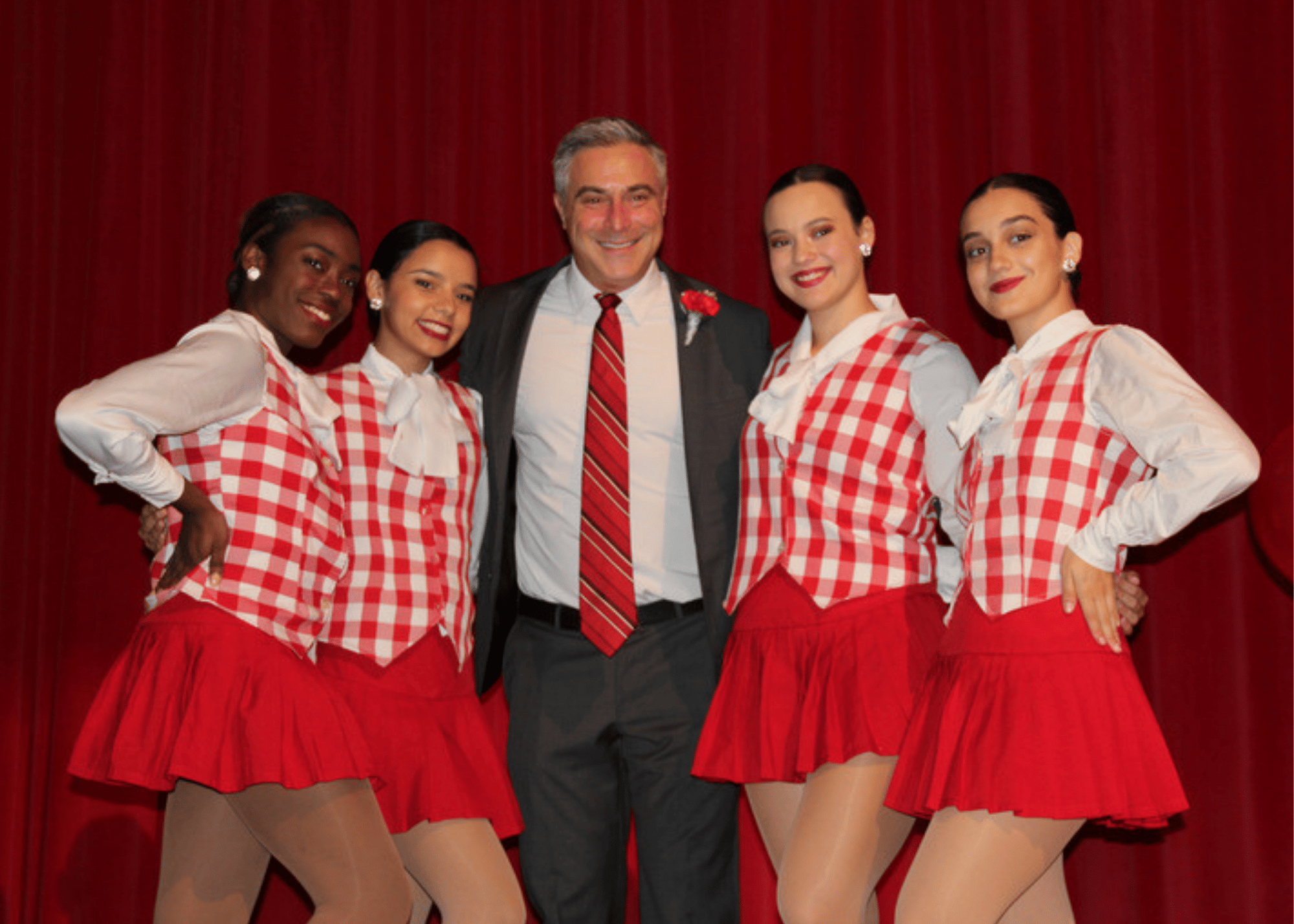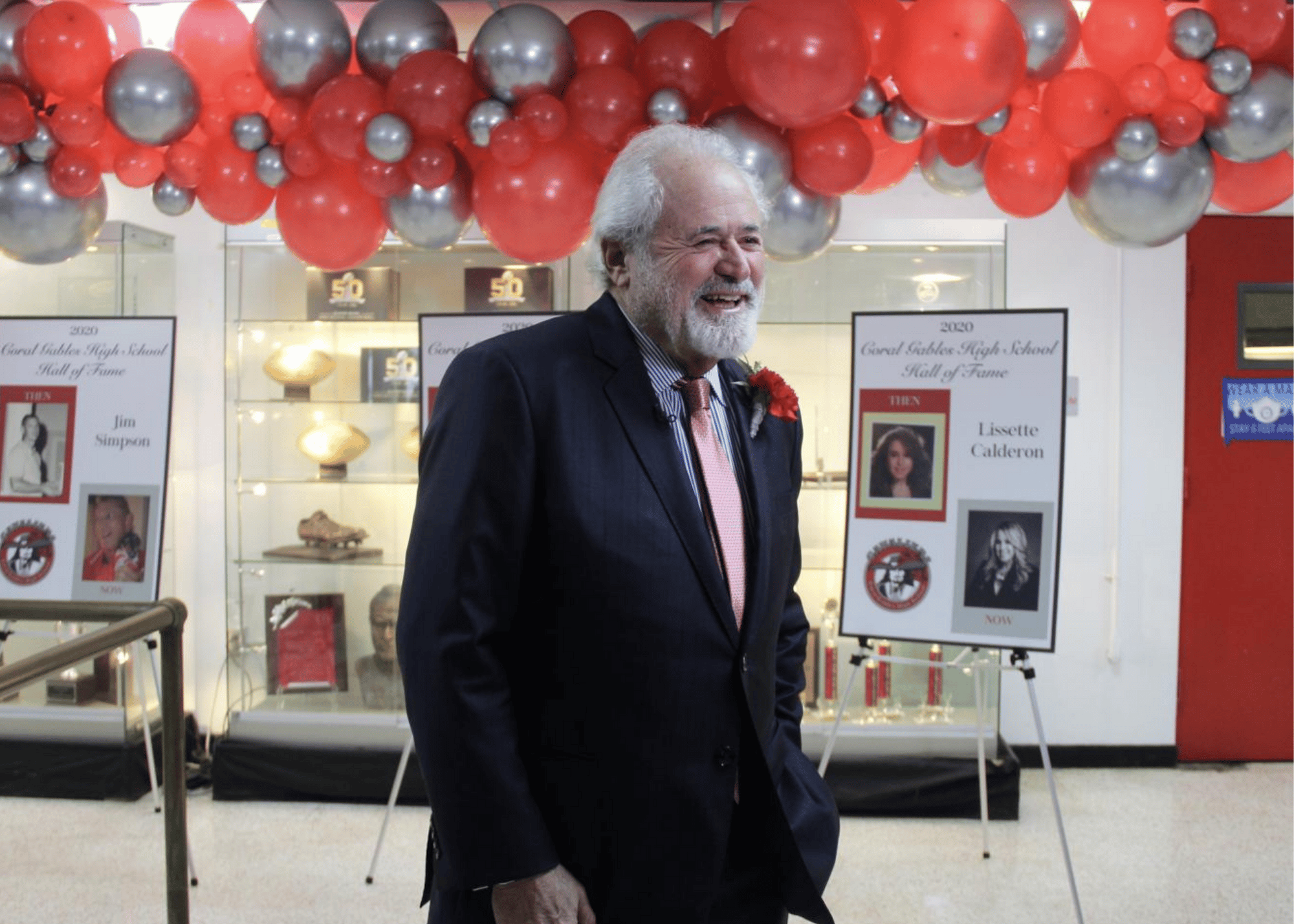 hof nominations
CGHS alumni must have been out of high school for a minimum of 10 years and CGHS faculty or staff must have left their position for a minimum of five years (The faculty time requirement may be waived by the Friends of Gables High in special circumstances). Posthumous nominations will also be accepted. Self-nominations will not be accepted. 
To nominate a CGHS alumni or individual who has made a significant contribution to the school community, click below!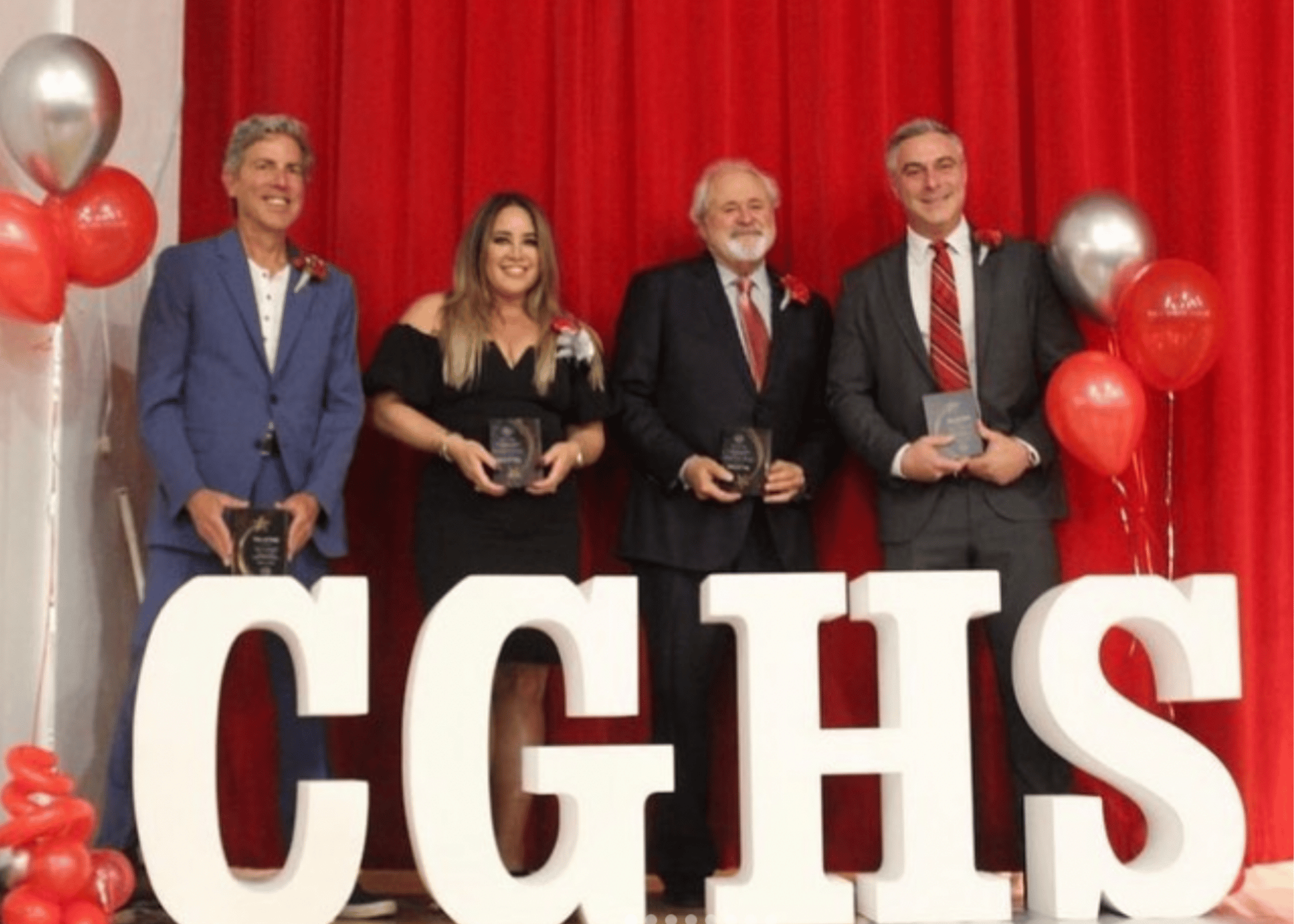 1. Barrow, Henry
2. Calderon, Lissette
3. Carbone, Ralph
4. Carlson, Art
5. Cepero, Eloy "Bill"
6. Clark, Maxine
7. Colson, Bill
8. Colson, Dean
9. Colzie, Cornelius "Neil"
10. Decker, Gail Edwards
11. Del Greco, Albert Louis "Al"
12. Edwards, Gail
13. Fox, Roberta
14. Grossman, Stuart
15. Kerdyk, Tracy
16. Kotys, Nick
17. Labbie, Dr. Andrew
18. Ledue, William "Bill"
19. Lenoir, Benjamin William "Bill"
20. Lowell, Mike
21. Martin, Dr. Randolph
22. Mayer, Bob
23. McCabe, Robert
24. Mercado-Valdes, Frank
17. Labbie, Dr. Andrew
18. Ledue, William "Bill"
19. Lenoir, Benjamin William "Bill"
20. Lowell, Mike
21. Martin, Dr. Randolph
22. Mayer, Bob
23. McCabe, Robert
24. Mercado-Valdes, Frank
25. Moore Jr., Ralph
26. Olkes, Alan T
27. Ortega, Ralph
28. Pilafian, Sam
29. Rath, Harry
30. Reno, Janet
31. Rodrigues, Beverly Conuts
32. Sadowski, William
33. Scott, Winston E.
34. Sekoff, Roy
35. Silais, William
36. Silva, Veronica
37. Silver, Jeffrey
38. Simpson, Jim
39. Stokes, Roberta Boyce
40. Sutton, Rear Admiral Robert "Bobby"
41. Tinker, Gerald
42. Ventulett II, Thomas
43. Wilson, Kathie P. (Kathe
44. Winston, George
45. Wolin, John
46. Woodward, William "Woody"
47. Yacoub, Ron
48. Zweig, Martin E.
49. Zwilch, Ellen Taaffe